Suleimenov Ulanbator Seitkaziyevich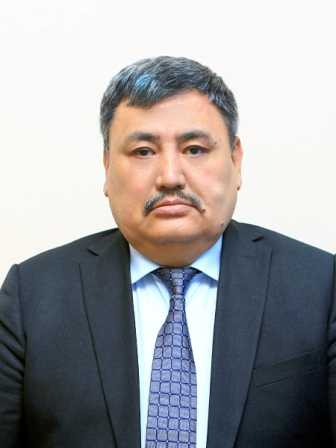 Suleimenov Ulanbator Seitkaziyevich
Doctor of Technical Sciences
Vice-Rector on Scientific Work and Innovations
Suleimenov Ulanbator Seitkaziyevich is a native of the South Kazakhstan region. He graduated from Kazakh Chemical-Technological Institute with a degree in Agricultural Construction. He graduated from graduate school at V. Kuibyshev Moscow Civil Engineering Institute (Moscow).
He defended his thesis on the specialty 05.23.01 - Building structures, buildings and constructions. Since 1992, he worked as a Senior Lecturer, Deputy Dean of the Faculty of Civil Engineering, acting Head of the department. From 1995 to 1997 - Head of the Department of Post-Graduate and Doctoral Education, Scientific Secretary of the Council, Assistant of Rector. Since 1999, a senior lecturer, Acting Associate Professor of the Department "Technology of Construction Organization and Building Structures" of SKSU. From 2003 to 2006 he studied at the doctoral program and defended his doctoral dissertation on the specialty 01.02.04 - Dynamics, strength of machine tools and apparatus. Since 2006, Deputy Director of the Institute, Associate Professor and Professor of the Department of Architecture.
U.S. Suleimenov published more than 400 scientific and educational works. Under the guidance of U.S. Suleimenov 2 doctoral, 7 candidate and 6 master's theses were defended.
Suleimenov U.S. has been repeatedly awarded with honorary diplomas of the Ministry of Education and Science of the Republic of Kazakhstan, the Akimat of South Kazakhstan region and the city of Shymkent. The winner of the title "Best University Teacher – 2012".
---
Found a typo? Please select it and press Ctrl + Enter.