Quality management system
M.Auezov South Kazakhstan University is the fifth HEI in the Republic of Kazakhstan, having got the certificates of "Russki Register" and IQNet for the correspondence of Total Quality Management (TQM) to MS ISO 9001 requirements. The university aims its efforts at introduction and constant improvement of TQM, corresponding to the requirements of international standards ISO 9001, based on the integration of education, science, production and anticipated requirements of consumers. The organization, having got an IQNet certificate (with accreditation in 32 countries), can get quality certificates without additional audit in any country, member of the international Association. In November, 2004 SKSU total quality management certification was successfully conducted for the correspondence to MS ISO 9001 requirements. The system certification was conducted by "Russki Register" certification Association with awarding the certificates of correspondence "Russki Register" and IQNet. In November, 2007 the re-certification of TQM for correspondence of TQM to MS ISO 9001 requirements was successfully realized with the validation of the certificate till 2011.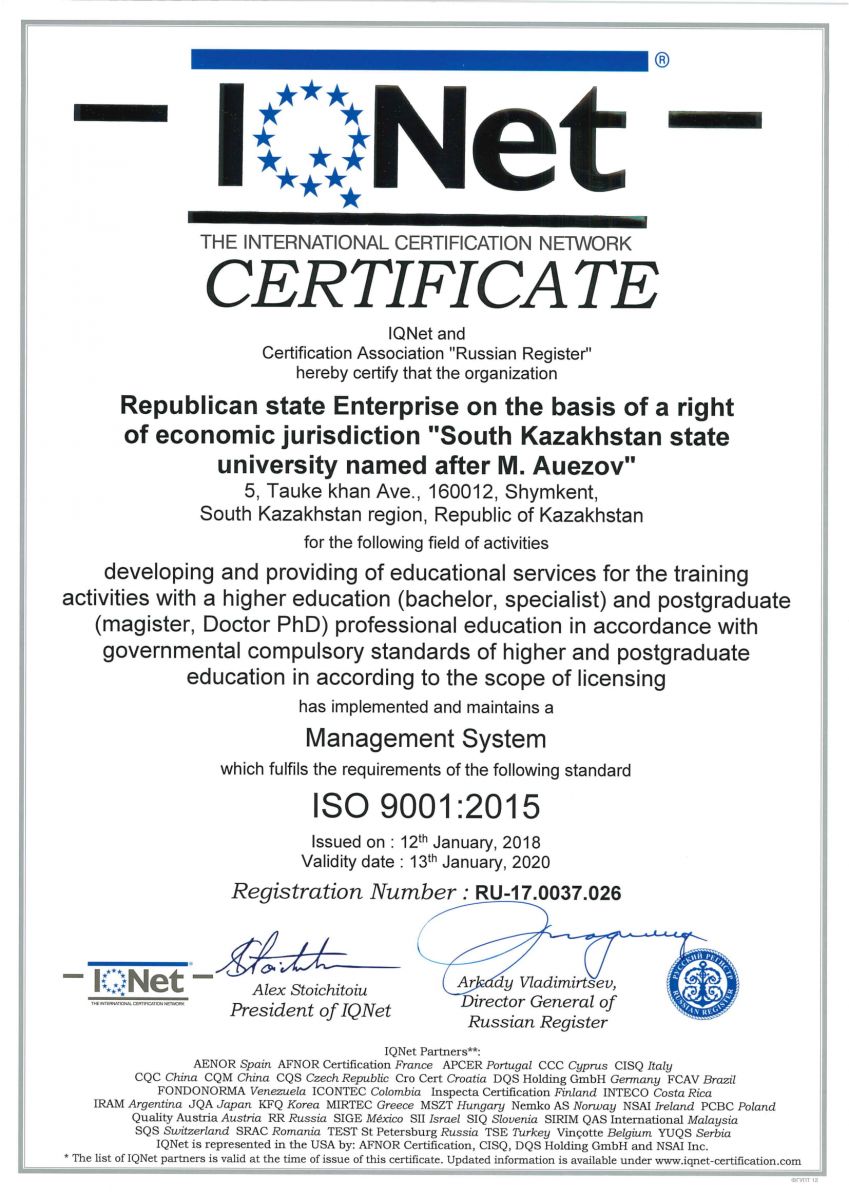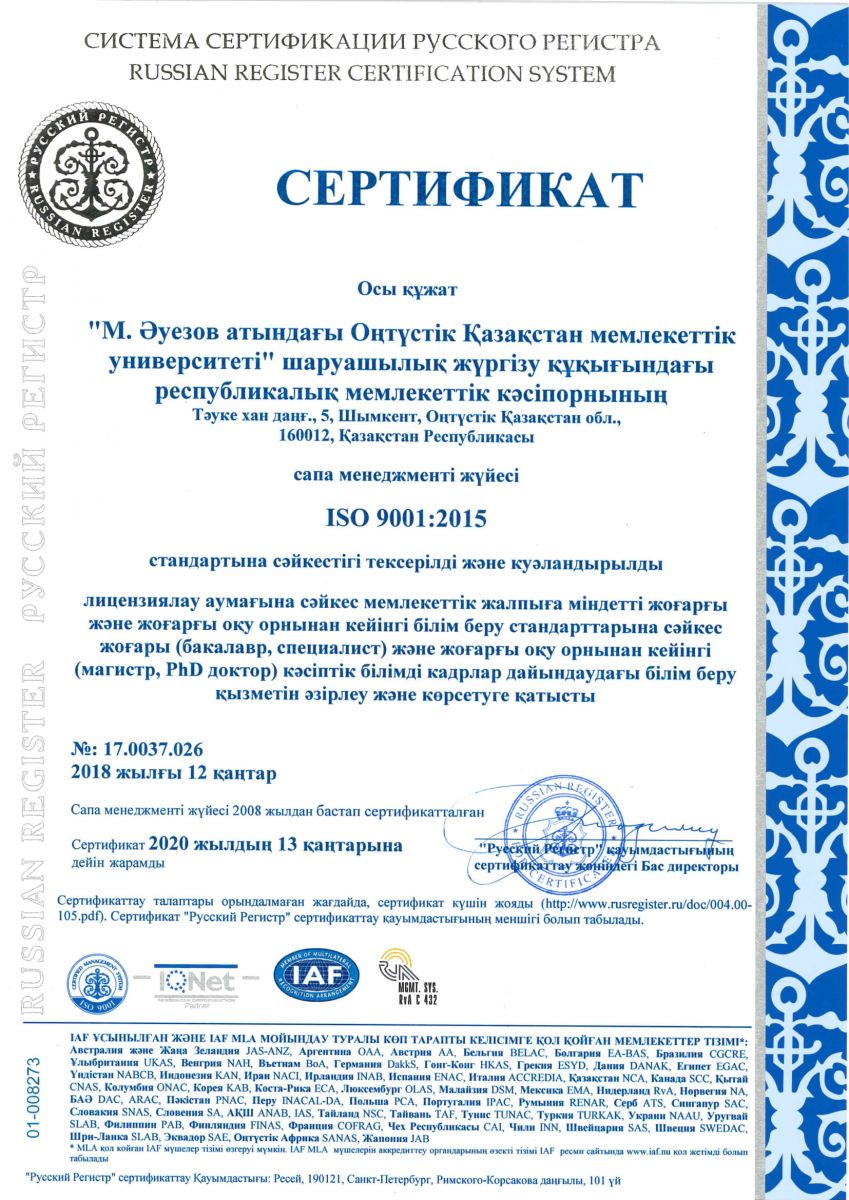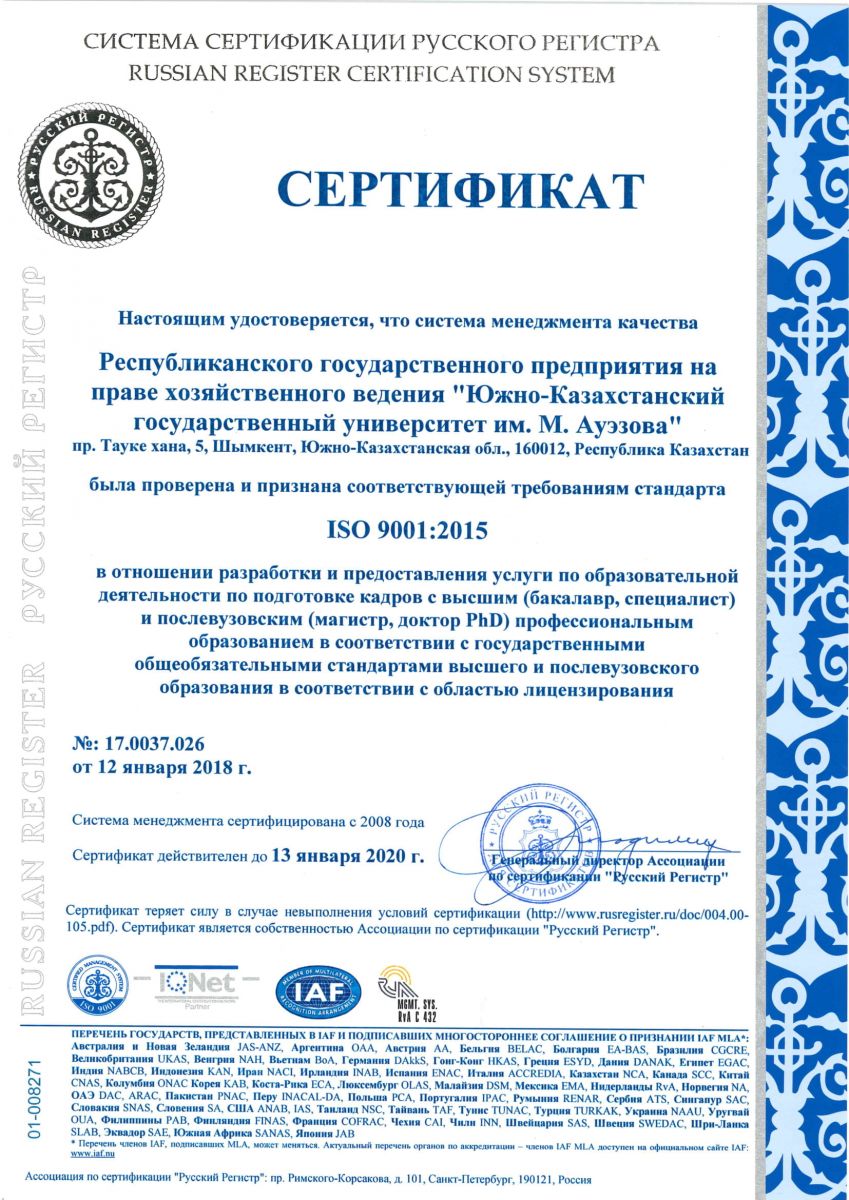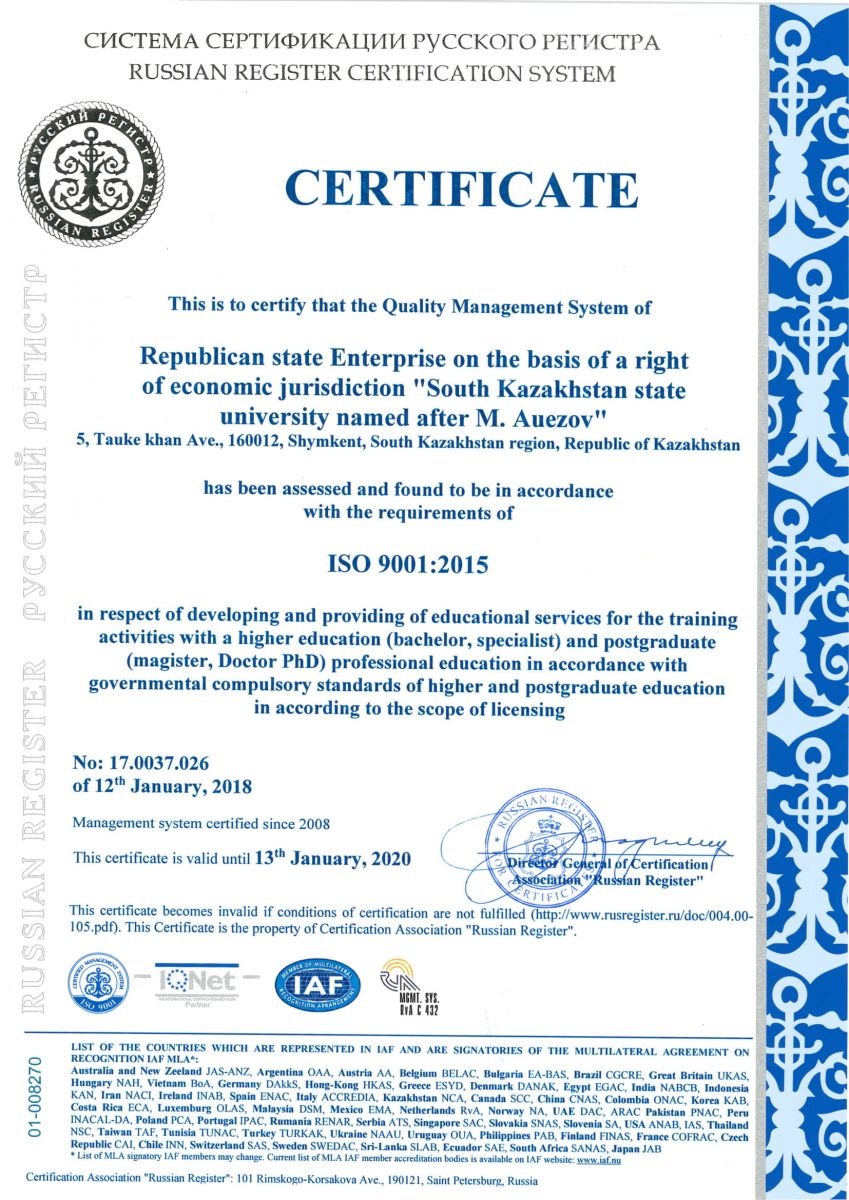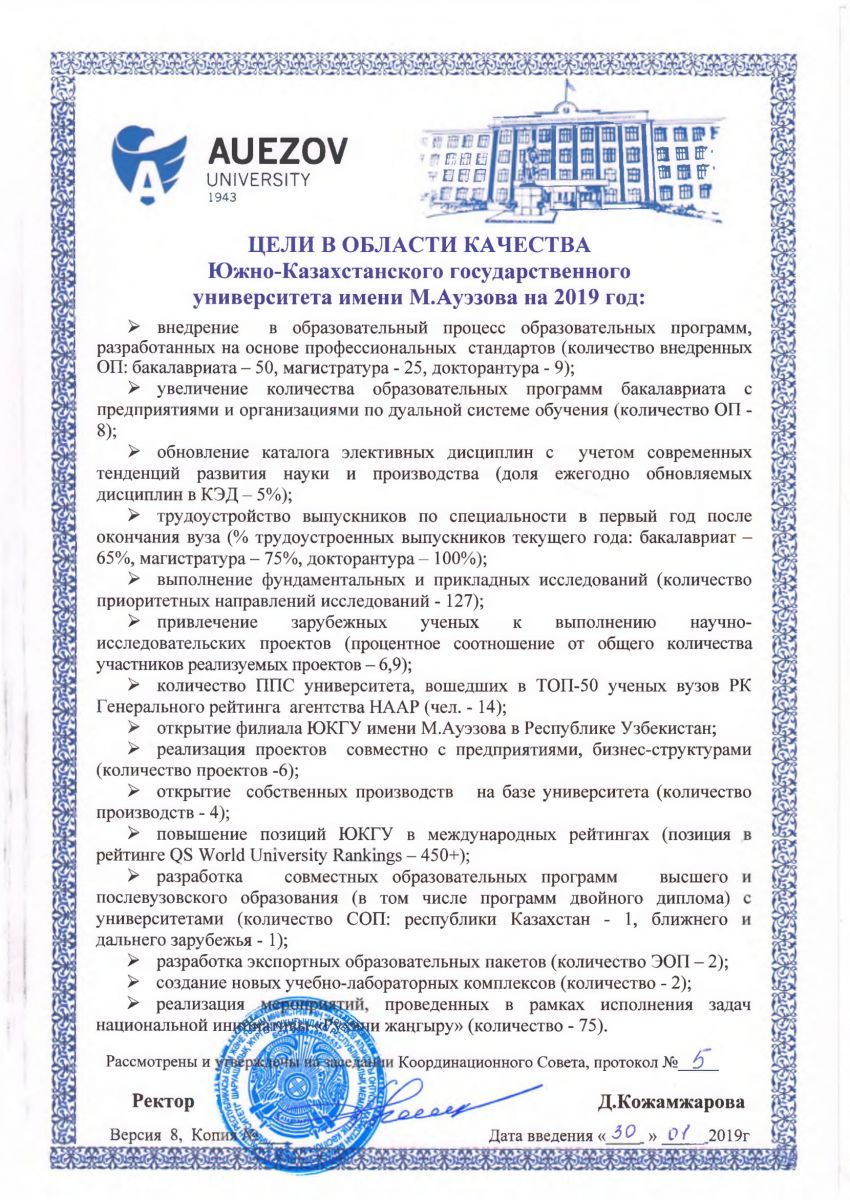 ---
Found a typo? Please select it and press Ctrl + Enter.